As a professional french fries production line manufacturer, we think of the customers wholeheartedly and try our best to meet the different needs of each customer. So, in order to meet the production needs of different types of enterprises, Joyshine Machinery Company provide french fries production line with different output, including 150-200 kg/h, 300-500 kg/h, 1000 kg/h, 2000 kg/h. Customers can choose according to their needs. Of course, we can also customize the required output for customers.
In order to make the French fries production easier and safer for customers, we rely on years of production experience and strong technical force, the French fries production line for continuous optimization, make it more simple, automatic. Our French fries production line has reasonable structure, simple operation, all made of stainless steel, the production process does not corrode contaminated food, high durability and practicality. The existence of French fries production line greatly saves labor resources, makes automatic production more convenient and reduces labor costs of producers. The French fries production line has high production efficiency and large output, which can be customized according to the needs of customers.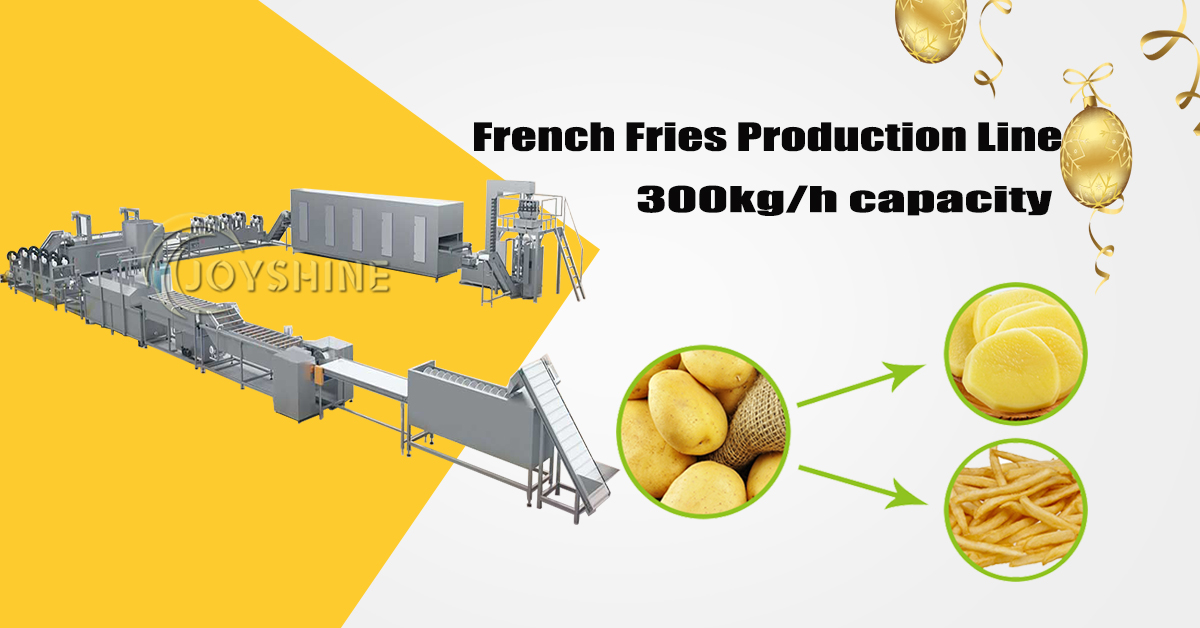 French Fries Production Process:
Washing and Peeling -- Cutting potatoes into strips -- French Fries Cleaning Blanching -- Centrifugal Dehydration -- French fries frying -- Centrifugal Deoiling --Flavoring -- Packaging into bags
Potato Washing and Peeling Machine: This machine is suitable for the continuous cleaning operations, easy operating, long service life. The brush roller of machine with special craft processing, durable in use.
Potato Cutting Machine: This machine is used to cut potatoes into dtrips. All parts are made of high quality stainless steel, more in line with national food safety standards. The machine has uniform cutting strip, good cutting quality and adjustable cutting size.
French Fries Blanching Machine: This machine can prevent potatoes from browning in the air. At the same time, it can wash away the starch on the surface of raw materials and prevent starch from blending into the oil pot, which will affect the service life of frying oil.
Centrifugal Dewatring and Deoiling Machine: This machine is used to remove the excess oil from the surface, so as not to increase the frying time and oil content of the finished product.
French Fries Frying Machine: This machine can fry french fries evenly in a short time. Good frying quality and low oil consumption.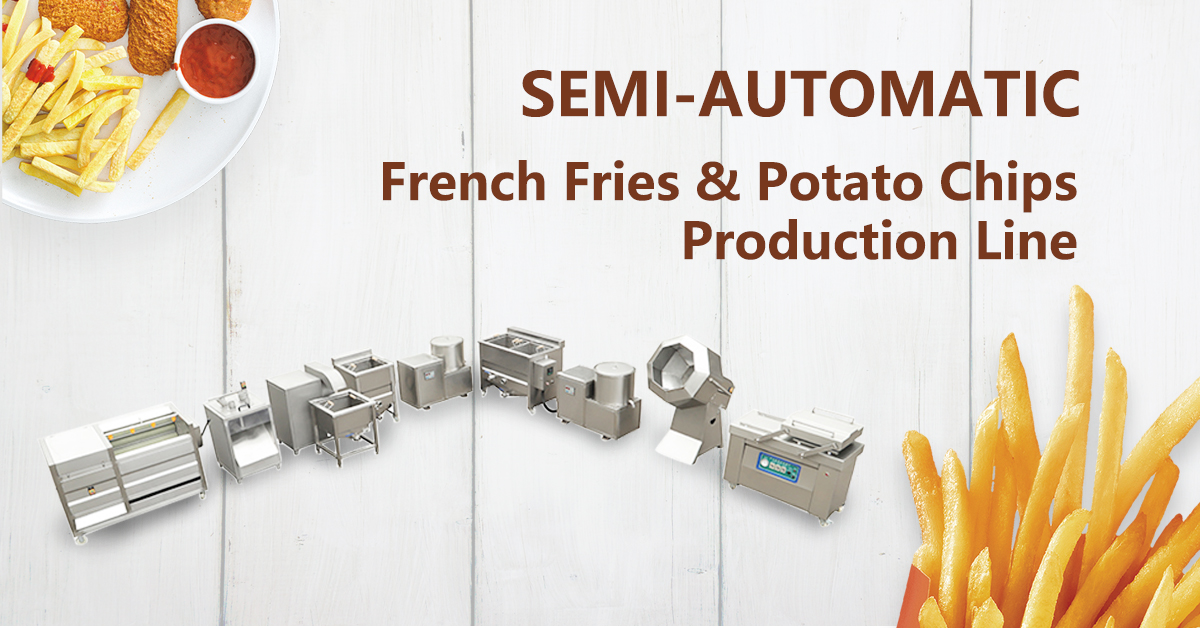 We Henan Joyshine Machinery Co.,Ltd, is first manufacturer of French fries production line. The company is the chief member of the china foodstuff and frying machinery association. Our company has ten years experience of the industry development. We have well-experienced managers. Outstanding engineers as well as well trained technical workers. By constant technical exchange with well well-known firms of the same line in the world and also by introduction of advanced techniques and experiences into our company, we have established a strong technical guarantee system. Any questions please feel free to contact me.
wechat/whatsapp:0086 132 1320 3466