Country: Sri Lanka
Requirement: Small scale french fries plant
Solution:100kg/h Semi-automatic french fries production line
Time: Oct 8, 2021
It is one Sri Lanka client, his first inquiry is from our website on October 8, he is interested in one french fries plant, through our communication, I understood he is the new and first time to know these machines, he wanted to start one small plant, and he did not import something from China too, but his company is making local selling and export selling products.
He is working in a container glass manufacturing company, this small plant will be his side occupation and invested by himself, he is an ordinary working class through our communication, I felt he was serious to start this business, then I made one suitable quotation for him depending on his requirements.
After he got my quotation, his feedback is very normal like other clients who just asking no actual actions, he said he would like to feedback me his thoughts after studying of this project. During his study, I keep in touch with him and ready to offer supports once he asked.
The next process is at October 16, I received his surprising one file with his some 60 questions, at the time, I was shocked because he was the first client collected doubts to one file to feedback me, from this file, I much more respect him his serious attitude and regular habit, I guessed maybe because of his job and business habit.
One by one I gave him detailed answers, then his showed his recognition of my work, he said, "great, every thing in your finger tips.", from that time, I knew I became winner for this order, I no need to consider other competitor any more.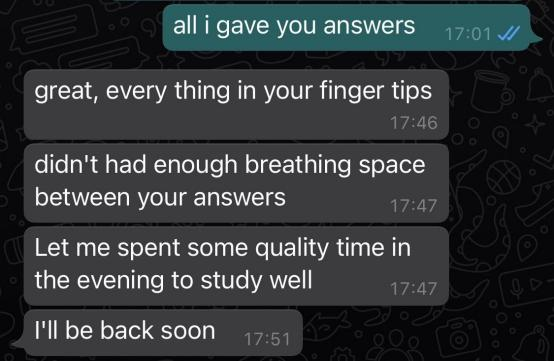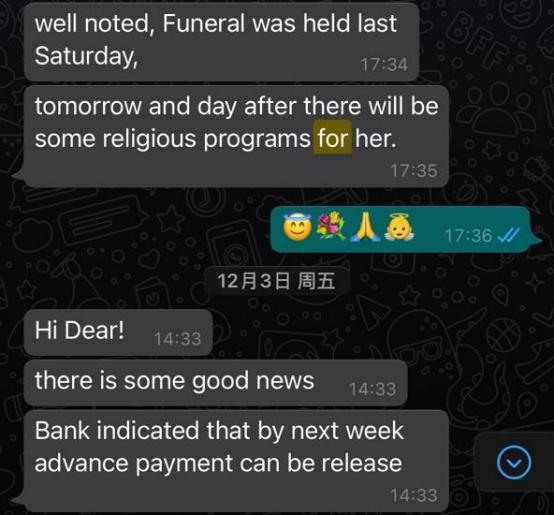 Next time, we have a deep talk about his local potato kinds and dont have one suitable potato kind to make french fries, and he sent his space layout, we talked how to get potatoes and how to place machines into his space. And we also talked about cost of everything, I listed him each shift's consumption and required cost of everything, he used these data to make deep research on his market. He made deeper on that 60 questions, then he listed another 60 questions on Nov 3rd, then I gave all feedback.
Next we spent more time to talk about his import taxes and package machine's some doubts. He told me he was doing company bank account and can transfer first payment very soon, I received his transfer form on Nov 12th Friday, Unfortunately next day he got bank calling because of bank Extreme shortage dollars, the bank no way to finish this payment from him, he must line up for the initial application, and approve the time at least three weeks by bank answer. After we talked about this news, we try other ways together, but nothing only wait.
During these three weeks, the worst news on Nov 17th was his mother at ICU, till Nov 30 his mother gone, at that time, I can do nothing but showed my concern. I thought that this order would definitely be over, I can not say business and only go with the flow.
In fact, he did not give up this order, he told me goods news from bank by himself, the bank approved his initial application on after more three weeks, then he will make a formal application to transfer payment once inflow dollars into bank.
After formal application till now, the bank no way to make international transfer by dollars, he thought we need to think another way, because it was dragging too muchon Dec 14th.
Finally he paid his first payment on Dec 14th, the order still going on, we still talk about machines and give him answers till he gets everything very well.