1. Short Order Circle:
In September 27, received a inquiry from a Ghana customer about chicken slaughter machine. In October 24, customer payed the 50% deposit for a semi-automatic chicken slaughter line for 300-350 chicken per hour. The slaughter line includes stunning machine, bleeding machine, automatic scalding and machine, plucking machine, eviscerating table, cutting machine, operation tables, vacuum package machine.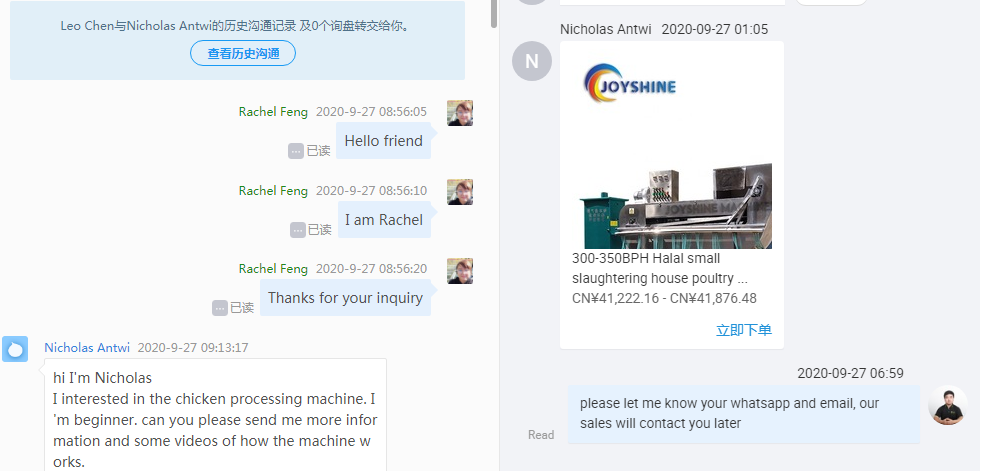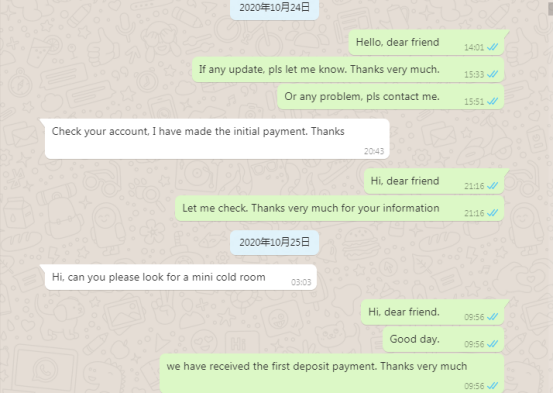 2. Provide professional solutions:
Because the gas is cheaper price in Ghana but not stable. And, customer wants to use both gas and electricity. So, I advise a electric steam generator for supplying heating source for the scalding machine, and add gas stoves on the bottom of the scalding machine for direct heating. This will let customer use both gas and electricity. And keep scalding machine normal work once one heating way is not stable. The customer likes this solution.